High Tide Inc. (CSE:HITI) says its planing to buy Meta Growth Corp. (TSXV: META), a deal that would create Canada's largest cannabis retail chain.
On Friday, Calgary-based High Tide said the combined retail company will have a total of 63 stores across Ontario, Alberta, Manitoba and Saskatchewan.
The companies say they plan to nearly double their store footprint to a combined 115 locations by the end of 2021 with a focus on Ontario, Canada's largest weed market.
The reported all-stock deal will see Meta Growth shareholders receive 0.824 of a High Tide share for each unit owned, based on the price of $0.13. Once the deal closes, Meta Growth shareholders will own an estimated 45.6 per cent stake in the combined firm.
"The combination with Meta is a watershed moment in High Tide's evolution as we become Canada's largest and strongest cannabis retailer," High Tide CEO Raj Grover said in a statement.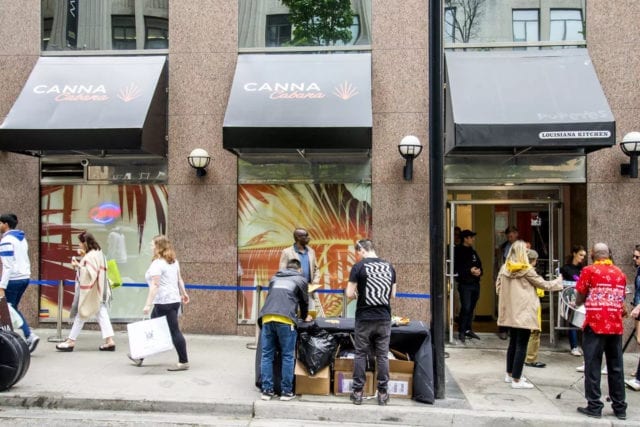 According to the press statement, Grover and his team at High Tide will lead the new company going forward.
Read more: Retailer High Tide issues temporary layoffs in Ontario
Both companies expect to reach positive earnings before interest, taxes, depreciation and amortization due to combined efficiencies and cross-selling opportunities.
Annual cost savings of $8–9 million are expected within the first year after the deal is closed and the two companies estimate $133 million in annualized sales.

The new super retailer would rival Fire & Flower (TSX: FAF), the country's current leader with 46 operational stores. The Edmonton-based firm began a pilot project last month with Circle K by opening two pot shops next to two convenience stores in Alberta. Circle K owner Alimentation Couche-Tard Inc. (TSX: ATD.B) made a $26 million strategic investment and 15 per cent stake in Fire & Flower last year.
With more than 1,000 cannabis stores up and running in Canada, retail sales have been growing steadily. Statistics Canada reported Friday that June sales reached $201 million, up 7.9 per cent from May.
Read more: June Canadian weed retail sales break $200M mark
Top image of Canna Cabana Toronto cannabis store operating last summer by Hector Vasquez
@JaredGnam