High Tide (CSE: HITI) and Meta Growth Corp (TSXV: META) jointly announced this morning that the two firms will be merging to create what is referred to as "the single largest Canadian cannabis retailer by revenue." The all stock transaction will see High Tide acquire all of the common shares of that of Meta Growth Corp.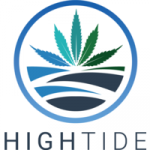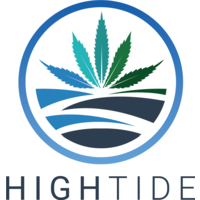 Combined, the two entities are expected to have roughly $133 million in annualized revenue, larger than any peer in the space presently. It will also create the largest retail network of cannabis dispensaries in the country, with a combined 63 stores across Ontario, Alberta, Manitoba and Saskatchewan.
Despite running effectively the same operation, the combined entity is expecting to find only $8 to $9 million in synergies by performing the transaction, with the combined entity stated to be "adjusted EBITDA positive on a post-synergies basis with additional upside from cross-selling opportunities" – a seemingly intentionally vague qualifier. The company also plans to double the current footprint to 115 locations by the end of next year. It is unclear at this time what the branding strategy will be on a go-forward basis.
Under the terms of the transaction, High Tide is to acquire all the outstanding shares of Meta Growth through the issuance of shares. Meta shareholders can expect to receive 0.824 common shares of High Tide for each share of Meta Growth held, placing a value of $0.133 on each Meta share, a 14% premium to the current 14-day moving average of the equity.
Raj Grover, current CEO of High Tide, will remain at the helm of the resulting company. Two independent directors from Meta Growth will be appointed to High Tide's board, replacing two members of the High Tide board. Following the close of the transaction the company will apply to uplist from the CSE to the TSX Venture.
The transaction is expected to close in the fourth quarter of 2020. A $2 million termination fee is applicable to the transaction in the event that the transaction is terminated due to the breach of non-solicitation covenants, while a $1 million fee applies if the transaction is terminated due to breach of representations and warranties.
Finally, as part of the transaction, over 66.6% of the holders of Meta Growth's $21.2 million convertible debt have agreed to extend the maturity of the debt by 12 months to November 2022, with the conversion price reduced from $1.08 to $0.22 per High Tide share.
High Tide last traded at $0.16 on the CSE.
Written by: Jay Lutz
Source: The Deep Dive